text.skipToContent
text.skipToNavigation
WorkForce ES-65WR Wireless Portable Document Scanner ― Accounting Edition
Zoom In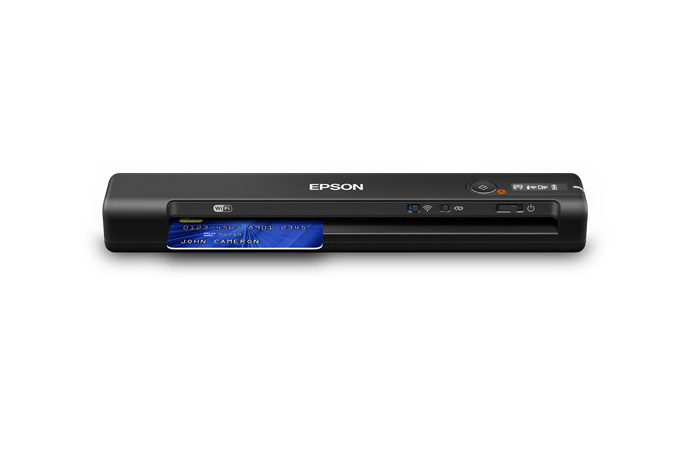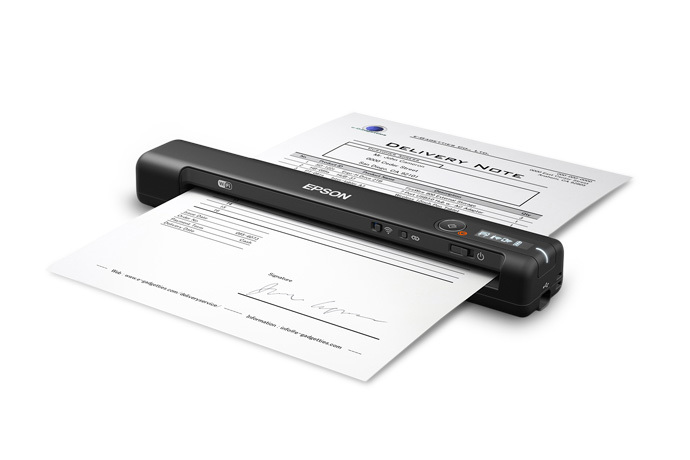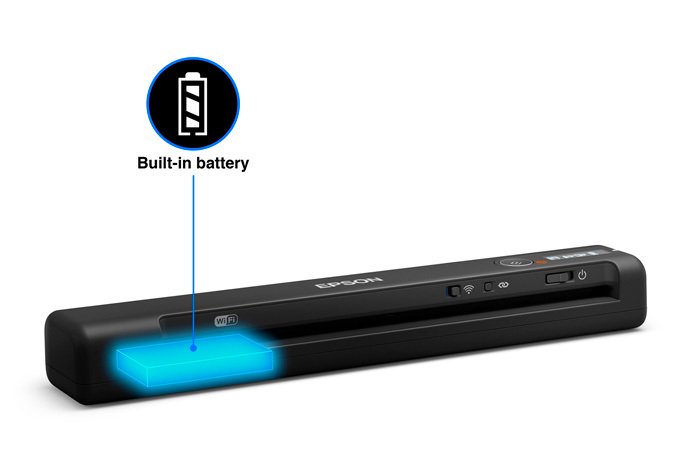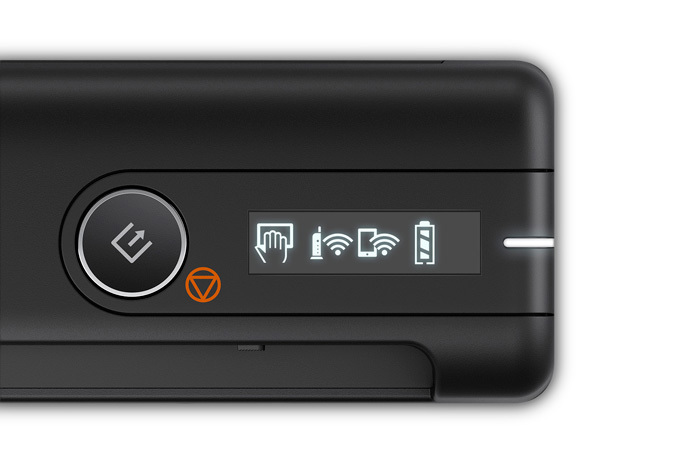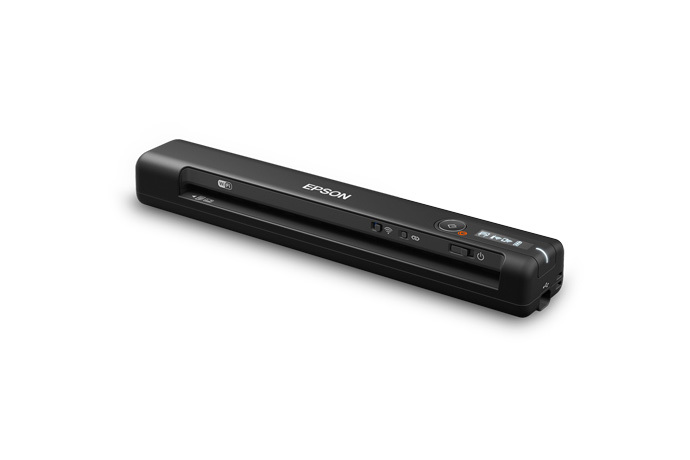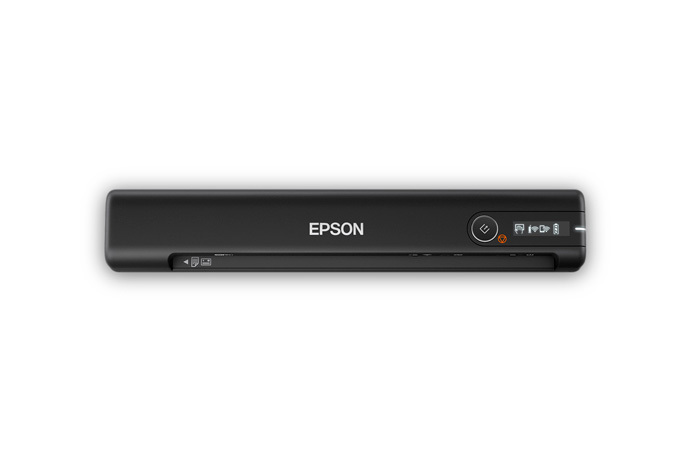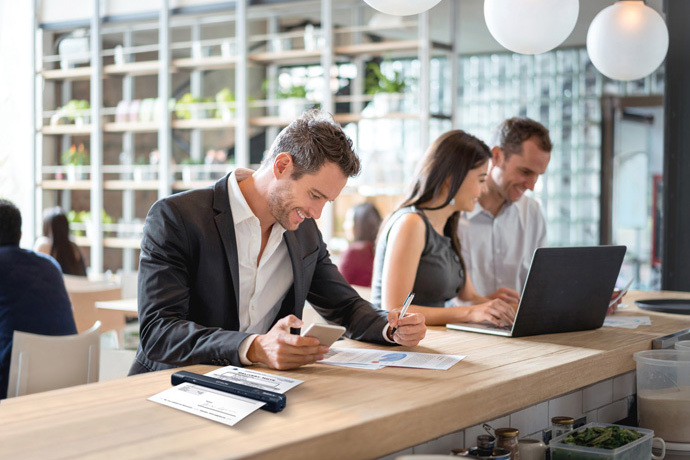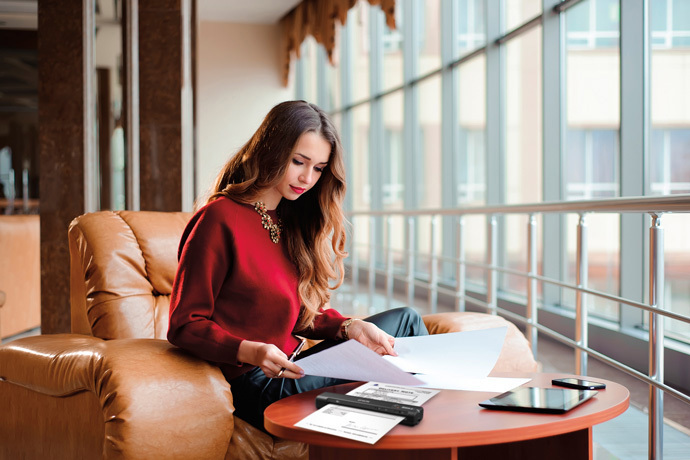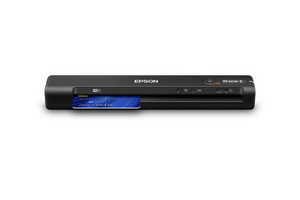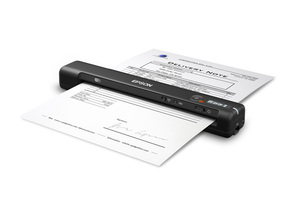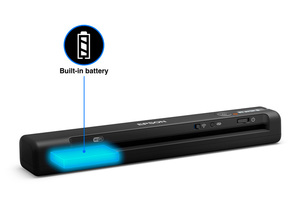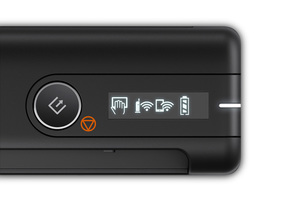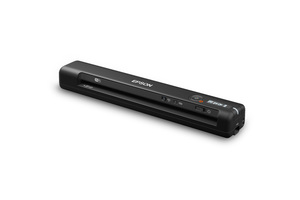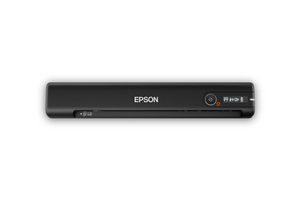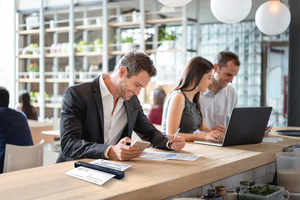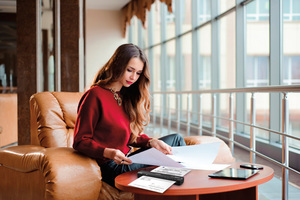 The fast wireless portable scanner with accounting management tools.
The fastest, smallest and lightest wireless mobile single-sheet-fed document scanner in its class1, the WorkForce ES-65WR includes premium accounting features2 plus Epson® ScanSmart Accounting Edition Software3 to scan, review, save and organize scans. And, it features Nuance® OCR to easily create searchable PDFs. Scanning a single page in as fast as 4 seconds4, the WorkForce ES-65WR can also scan wirelessly ― to a PC, Mac®, iOS® or Android™ device3. The scanner automatically detects whether it's in wireless or USB mode. There's no intervention required. Its convenient LCD displays the wireless status, as well as battery level.
After 21% savings:
$269.99
WorkForce ES-65WR Wireless Portable Document Scanner ― Accounting Edition
is rated out of
5
by
44
.
Rated

2

out of

5
by
almanac12
from
Scans Crooked, Software Wonky, Install Troubled
It does scan, so I give it 2 stars. The first installation failed. Epson does not include an uninstall routine with its software, so I had to manually uninstall the 7 programs that are installed with the manufacturer software. The second install ended up working. However, many scans thus far have been crooked. Likely going to return.
Date published: 2020-04-01
Rated

1

out of

5
by
jacked up
from
Good idea, poor execution!
Bought this scanner a few days ago. Installed according to instructions. Immediately called Support because there's no image of the scan--it doesn't work. The physical device takes paper in, the software recognizes that a piece of paper went through; but there is no image of the scan except a blank, white place-holder! Two different people at Epson Support had me on the phone for an hour (most of that time was listing to a recording of Shaq O'Neal yelling at "Henry" and "Alice" to answer my call--cute but not helpful). They told me I have to call back tomorrow (during daylight hours I'm supposed to be at MY job) and ask the next Support person for permission to send the device back to Epson. Not very helpful!
Date published: 2019-12-12
Rated

5

out of

5
by
Dennis B
from
Love it!
Had it about a month. so easy to use.
Date published: 2019-10-01
Rated

4

out of

5
by
ShannonDH
from
Scans GREAT!
I bought this scanner to help me with doing my taxes. The scanner works great. I am just now working with the software. Sure could use some points on it. If there are any resources by all means please let me know.
Date published: 2019-08-31
Rated

5

out of

5
by
Anonymous
from
So Glad I Found This
I got this about two months ago. And I have been giving it a work out. I have started working on my family tree, which means lots of papers and photos. Now, it does state that is does not work well on photos. This is true on SOME of the black and white older photos, because it is made for receipts. But I am beyond happy with the quality of the scans. It was super easy to hook up and use. And very small and portable, which is great for me. I pack it up and tuck in with my laptop and off we go. I love having the ability to scan while I travel! Definately recommend this scanner.
Date published: 2019-08-12
Rated

5

out of

5
by
Anonymous
from
Great for a small business
I recieved a WorkForce ES-65WR Wireless Portable Document Scanner for free to test and write an honest review. Very nice scanner if you don't have a lot of documents. More so for receipts and insurance cards. Also portable for those who travel.
Date published: 2019-07-15
Rated

5

out of

5
by
DDWMANAGER
from
Nice Compact Scanner
Bought the WorkForce ES-65WR Wireless Scanner. Seems like a Nice Compact Scanner.
Date published: 2019-07-12
Rated

4

out of

5
by
Skit123
from
Easy plug & play. Get to work right out of the box
After receiving and testing my Epson WorkForce ES-65WR Wireless Portable Document Scanner I have come to the conclusion that it has A LOT of great features and limited negatives. That says something right there. The Epson developers obviously put a lot of thought into the development of this model. Overall I really enjoyed using this scanner. It's plug in play set up is very user friendly so that you can get scanning right out if the box. Being lightweight and portable is also a plus. I would definitely recommend this to my friends & family, however I'd caution them that if they need to scan high volumes of documents that this probably isn't the best model for that. The fact that you have to do each document one at a time by hand is a bit tedious. However, this model never claimed to be a high volume scanner & it's definitely not a deal breaker for me, though. And sometimes the rollers for feeding the document would almost slip and not grab & pull the document through. I'm not sure how much of that was user error vs an actual problem with the scanner itself It claims that the Wireless-N (802.11b/g/n) connectivity makes it easy to scan documents to computers and mobile devices on your network and to the Cloud. Epson ScanSmart Accounting Edition software lets you send documents to your PC or Mac computer, and the Epson DocumentScan App allows you to scan to your Android or iOS mobile device. However, I did have some issues when connecting to send the scanned images to my cloud. I know that this is a document scanner meant more for scanning things like receipts, but I do wish the developers wouldve gone ahead & taken the extra step to make it have the option to scan at a higher dpi so that I could also scan photos, greeting cards, business cards, etc because I'd use it for my design work more. As it is I can use it to scan most things I need, but not everything. I think leaving this small upgrade out was a missed opportunity. The claims that it is "Lightweight, portable design makes it easy to take this scanner with you." Is very true. It surprising just how light and easy to move around that it is I absolutely love the included Nuance® OCR software that lets you create searchable PDF files as well as Microsoft® Word® and Excel® files that you can edit. This is huge for us when we need to create editable pdf files! It makes it so easy rather than having to recreate the file, pretty much from scratch, to make it editable. This is a review for the Epson WorkForce ES-65WR Wireless Portable Document Scanner that I received free of charge to do a beta test and review.
Date published: 2019-07-08
Rated

5

out of

5
by
Natasha
from
Awesome scanner!
I had received my Epsom WorkForce ES-65WR portable scanner a few weeks ago and its absolutely amazing! By far the best scanner I've used. I downloaded the app onto my Android phone, set up and connected my printer to my phone and wifi, and it worked like a champ. I've had no issues setting up or connecting the device to my smart phone and my windows 10 laptop. The scanner scans everything pretty quickly and loads onto the screen instantly. I love that your able to edit files as well as have searchable PDF's. I love how lightweight the scanner is, makes it very easy to pack up and to use for when I'm on the go. I highly recommend this scanner to anyone looking for a great, convenient, and high quality scanner. This is review for the Epson WorkForce ES-65WR Wireless Portable Printer Document Scanner that I received free of charge to do a beta test & review.
Date published: 2019-07-08
Rated

5

out of

5
by
Hugo5144
from
Fantastic Scanner
This little scanner is amazing. It was easy to set up, and the included software suite was easy to use. The process to set it up was quick and straightforward. It includes a USB C cable to attach directly to your computer for charging. This scanner has its own battery, making it completely portable. It can be set up to scan using WIFI to your computer or mobile device using a free Epson Document Scan App. Documents can be easily organized by using the enclosed software by converting them searchable PDFs. The battery charge is not super long, but adequate enough to scan sufficiently if you are on the road for the day. For such a small scanner, the scanning process per document was relatively quick, and best of all—it is portable! I can take it with me on the road to create instant expense reports. You can also set it up to back up to a cloud based storage, such as Dropbox. My biggest surprise was that it also synced seamlessly with Quickbooks. This is key because it allows me to import receipts directly into Quickbooks, giving me a digitally compliant copy of all expenses, while allowing me to throw away the original receipts. So convenient and no more lost receipts! If you are looking for a small scanner that is easy to use and portable, I would highly recommend this scanner. This is a review for the EPSON Workforce ES-65WR Wireless Portable Document Scanner that I received free of charge to do a beta test and review.
Date published: 2019-07-07