text.skipToContent
text.skipToNavigation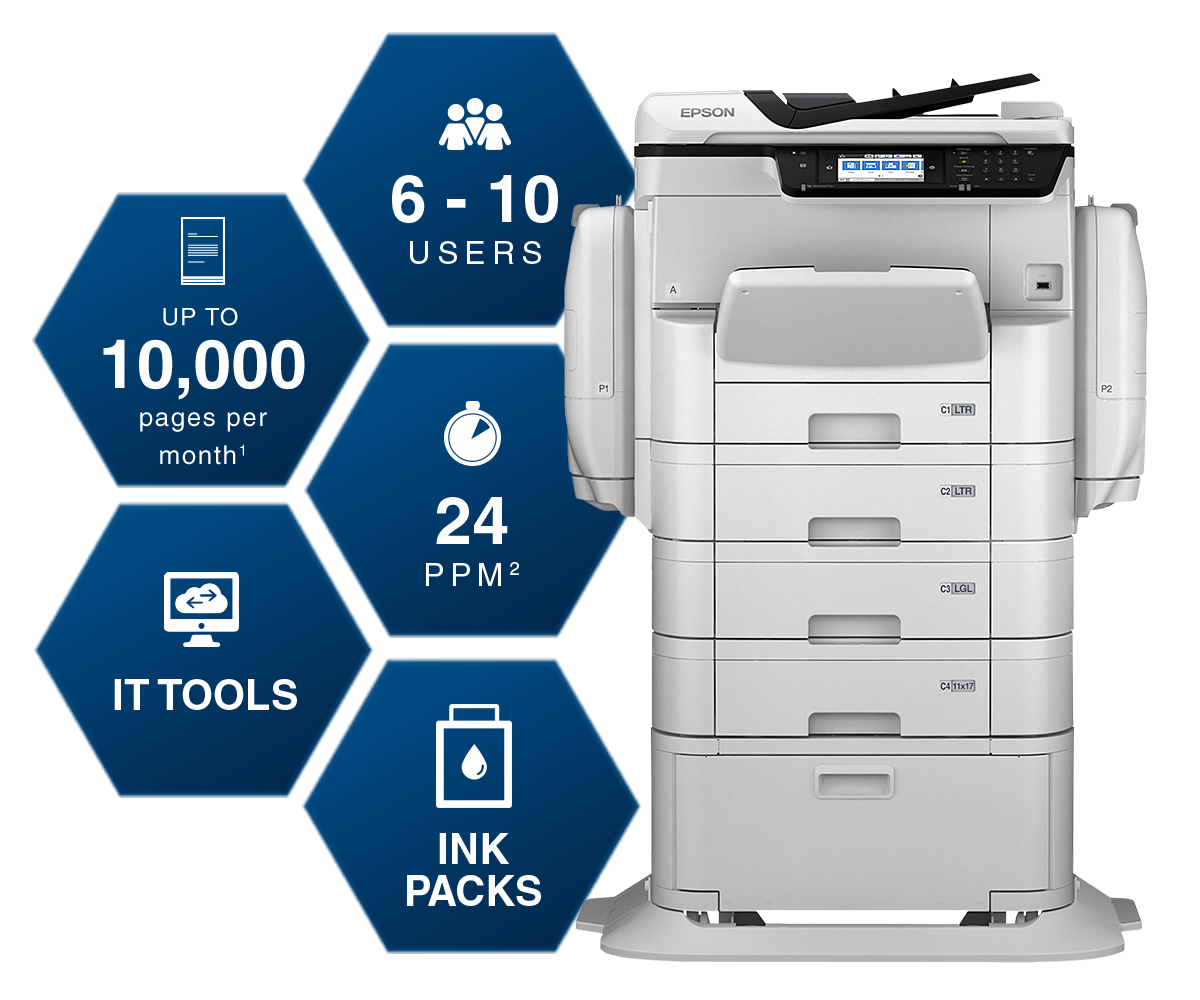 High-Capacity Color A3 Multifunction Printer
The WF-C869R has enough ink to print an impressive 84,000 color pages without changing ink packs3. With a maximum paper capacity of 1,835 sheets4 and a scan speed of 24 pages per minute5, the WF-C869R has more than enough speed and efficiency to keep pace with your business.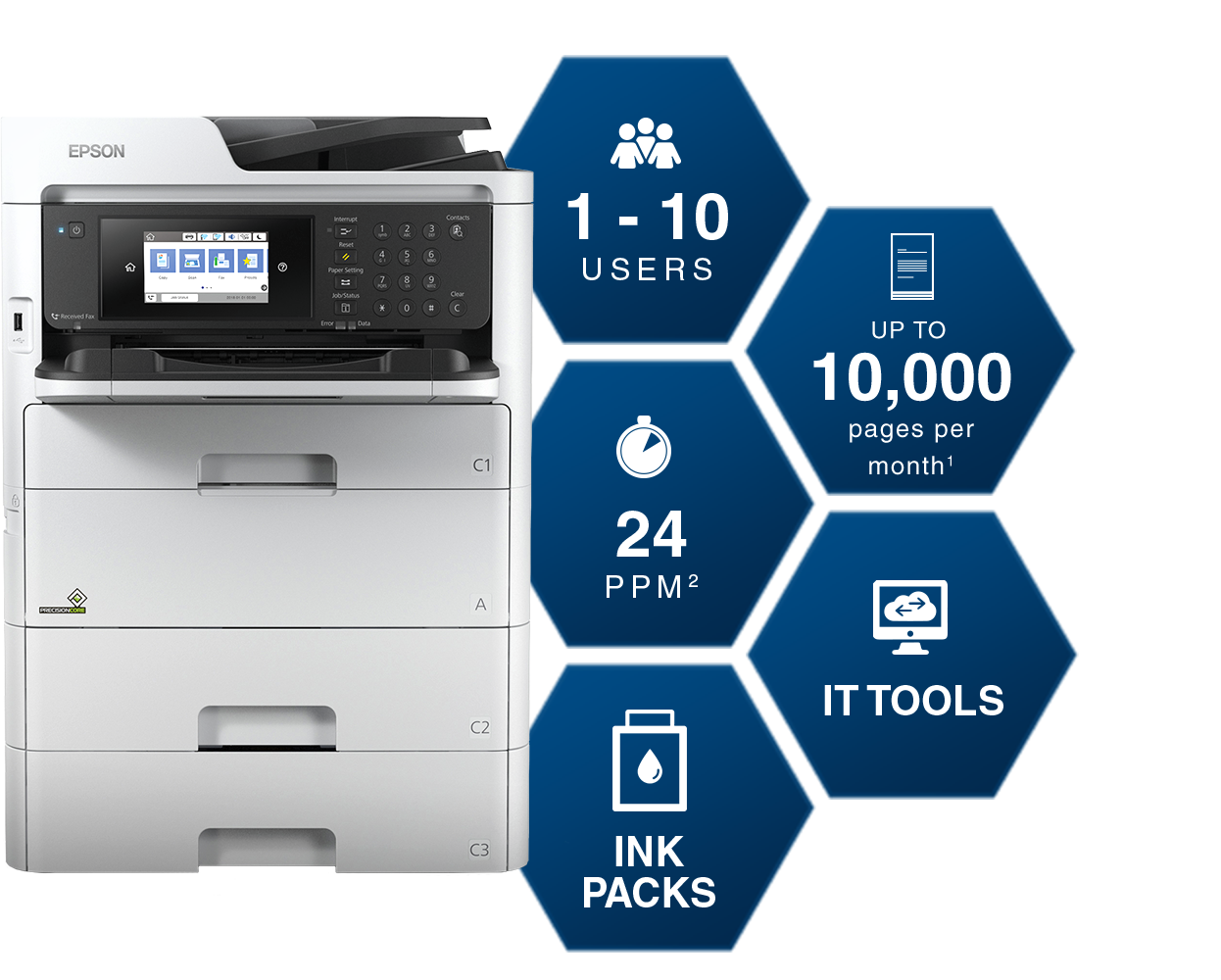 High-Capacity Color A4 Multifunction Printers
WorkForce Pro C500R Series single and multifunction printers deliver low maintenance, high-volume printing. The Replaceable Ink Pack System is configurable with enough ink to print up to 50,000 mono pages and 20,000 color pages without changing the ink packs3.
Monthly duty cycle is the highest duty a user could expect in a month, based on near-constant operation of a device. It is not recommended that the device be run at this duty. For Enterprise models best device performance, run the device at the recommended duty of up to 100,000 pages per month. For WorkForce Pro High Volume A3 models best device performance, run the device at the recommended duty of 10,000 pages per month. For WorkForce Pro Business models best device performance, run the device at the recommended duty of 2,500 pages per month. See individual product specifications for details.
Black and color print speeds are measured in accordance with ISO/IEC 24734. Actual print times will vary based on system configuration, software, and page complexity. For more information, visit www.epson.com/printspeed
Ink pack yields are estimated based on ISO/IEC 24711 test in Default Mode printing continuously. Ink pack yields vary considerably for reasons including printed images, print settings, temperature and humidity. Yields may be lower when printing infrequently or predominantly with one ink color. All ink colors are used for printing and printer maintenance, and all colors have to be installed for printing. For print quality, part of the ink from the included ink packs is used for printer startup and a variable amount of ink remains in the ink pack after the 'replace ink pack' signal. For details, see www.epson.com/inkinfo
With optional paper trays.
Black and color print speeds are measured in accordance with ISO/IEC 24734. Actual print times will vary based on system configuration, software, and page complexity. For more information, visit www.epson.com/printspeed
Most features require an Internet connection to the printer, as well as an Internet- and/or email-enabled device. For a list of Epson Connect enabled printers and compatible devices and apps, visit www.epson.com/connect