text.skipToContent
text.skipToNavigation
WorkForce ES-500WR Wireless Document Scanner ― Accounting Edition
Zoom In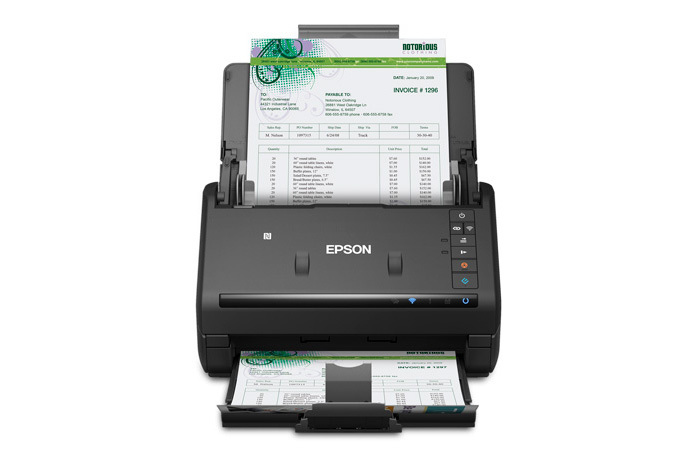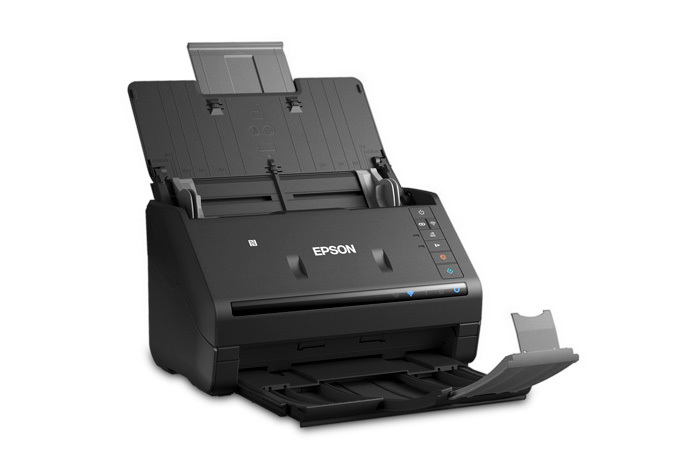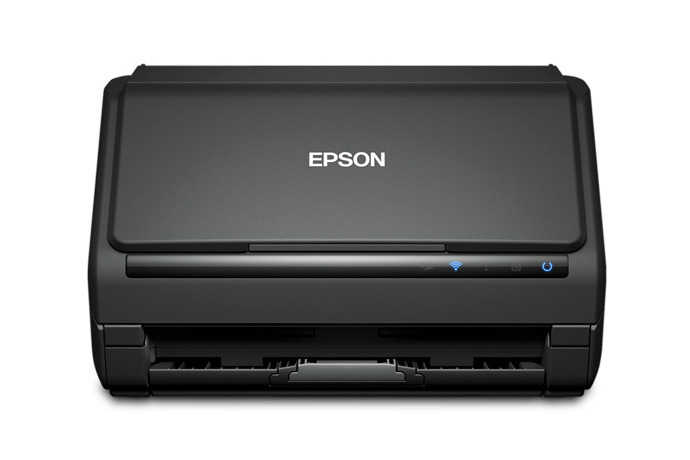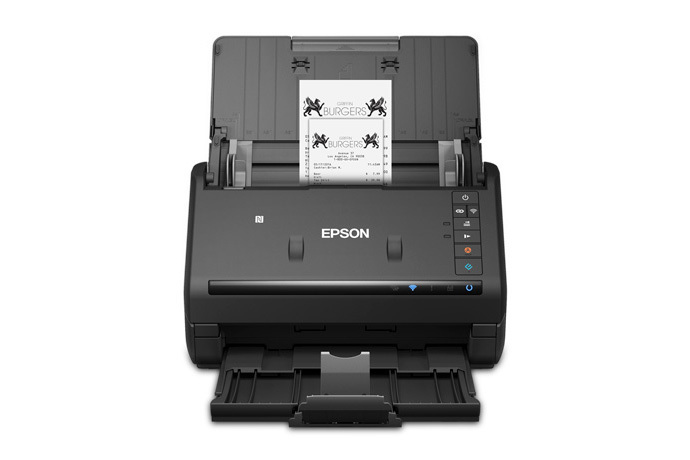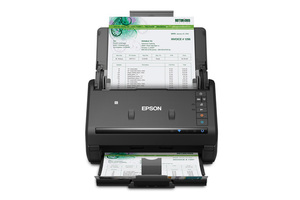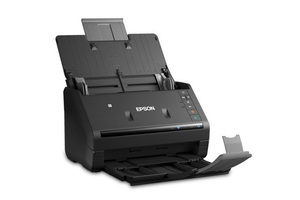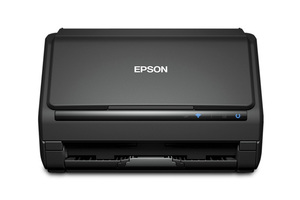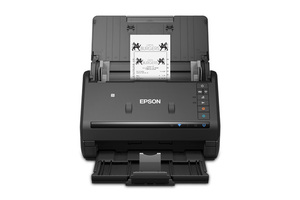 The high-performance wireless scanner with premium accounting tools.
The WorkForce ES-500WR duplex document scanner makes it easy to organize your life ― and your finances. It comes with premium accounting features1, and enables you to wirelessly scan documents, receipts and invoices to a PC, Mac®, smartphone, tablet or cloud storage account2. The powerful ES-500WR makes it simple. Featuring speeds up to 35 ppm/70 ipm3 and a 50-page Auto Document Feeder, this compact, reliable performer breezes through stacks of documents — from business and ID cards to extra-long invoices, and more. Easily scan to searchable PDFs and editable Word and Excel® files with included Epson® ScanSmart Accounting Edition Software2.
Wirelessly scan to smartphone, tablet, PC or Mac2
Premium accounting features1 included
Easy 2-sided scanning up to 35 ppm/70 ipm3
Scan stacks of pages — 50-page Auto Document Feeder
Scan cards, receipts, invoices and more

Model:

B11B228201R
After 25% savings:
$469.99
WorkForce ES-500WR Wireless Document Scanner ― Accounting Edition
is rated out of
5
by
58
.
Rated

1

out of

5
by
MB0274
from
Starts Fast Now Goes Slow
I bought this a month ago and it was super fast and now it's super slow. The online help says to turn off quiet mode. It doesn't have a quiet mode. Then it says to lower the resolution. Nope that doesn't work either. Try and find a person to talk to and that's a no go. I'm sure eventually I'll figure something out I hope to get it back working properly. Right now I think a 1 star might get me the help that I need because it's certainly not available online.
Date published: 2020-03-16
Rated

2

out of

5
by
kevin27
from
Software is bad
TLDR: They are migrating from document capture to scansmart. document capture has been removed and now scan smart is the default app removing much needed functionality. When i purchased this product I was missled by the website. This while this printer does support document capture there is no download link as they are migrating. This means you can no longer automate different jobs. ie put in receipts press scan button and have receipts added to some drive. now all scans need to be done from a PC running scansmart. load paper and then press scan on the laptop not the scanner. rendering the scan button useless. to add to the pain the bundled installer failed and i had to individually install all the available software. and to top it off the nuance software failed to install and they told me to call nuance. I will be returning this and trying out an app based solution.
Date published: 2020-02-28
Rated

2

out of

5
by
Photoguy88
from
Great Scanner, But Poor Software & Product Support
I bought this scanner in November, 2019 to replace a Fujitsu model I had for 6 years. It would no longer would work with Apple's latest OS, Catalina. I selected this model based on the reviews and it was less expensive than a comparable Fujitsu. It is a much better scanner than the Fujitsu, which would jam frequently. However, the software is inferior to Fujitsu's. With the Fujitsu I could continuously scan multiple documents (not pages) and the software would open them as separate PDF files so they could be saved individually after I was finished scanning. The Epson software requires each scanned document(s) be saved or printed, etc. prior to starting a new scan. That means getting up, loading the documents, pressing the scan button and after the scanning is finished going to the computer to save, print, etc. before starting a new scan. That is a big pane and had I known that I would not have purchased an Epson scanner. I have searched Epson's website, but have been unable to find anything about this problem. Very disappointed.
Date published: 2020-02-23
Rated

3

out of

5
by
ann55
from
Fast Scanning
I am glad I bought this scanner. Works very well and makes scanning very fluid. The reason I only gave three stars was for the installation process. Very difficult to install the software. I don't know if it is because of the recent Windows upgrade or if this is standard. We actually purchased another and we are having issues with the install on that one as well. Different issue but trouble installing.
Date published: 2020-02-21
Rated

5

out of

5
by
Paymentech007
from
Great Product
Wished I purchased it yesterday
Date published: 2020-02-16
Rated

5

out of

5
by
jkp1963
from
Easy Setup, Fast Scanner
Got this and set it up. Seamless and being able to scan to Google Drive directly saves me so many steps. also scan to email etc … really nice scanner
Date published: 2020-02-13
Rated

3

out of

5
by
TFowl
from
Great scanner, subpar software
I bought this scanner last week. I have the Epson WorkForce Pro WF-4740 all-in-one printer/copier/scanner, which works well as a printer, but the feeder for the scanner would jam often. Plus, it was painstakingly slow. But I did love the Document Capture Pro software that allowed me to edit my documents before I saved them. I liked that I could scan a whole stack of documents and then use the software to split and/or merge as needed. But, the scanning itself was just too slow. So I found this scanner and liked its features. It's fast and compact, which I love. However, the software--ScanSmart--is pretty limiting. The only option I seem to have is to stitch images together before saving them as PDFs OR scanning the whole stack of papers as one document. I mean, I could scan each document set separately, but then I'm just back to spending more time scanning, and that's pointless. But stitching means I end up with an original document that was 6 pages long now crammed onto one 8.5"x11" sheet of paper. That's great if I don't need to really read the information or share it with others who may need to print it. I tried looking for different software, but it seems the ScanSmart is the only software available for this model. That's really unfortunate, because it seems like I might have to take the scanner back just because of the crummy software. I never would have imagined buying a brand new scanner (and spending decent money on it) just to have to return it because I can't manage my documentation like I once was able to. Just disappointing.
Date published: 2020-02-11
Rated

1

out of

5
by
ChuckW
from
Epson projucts are always a pain in the rear end.
Another Epson product! Epson's software is always a pain to try and get working. Same issue time and time again. Absolutely no support with the same issue that countless other people have.
Date published: 2019-12-30
Rated

3

out of

5
by
Jim_
from
Installation/software setup instructions
Installation/software setup instructions were a bit lacking I didn't want the accounting version of the software, but that is what I got by default
Date published: 2019-12-29
Rated

5

out of

5
by
KenGil
from
Excellent speed and resolution
I bought this several months ago and slowly began the long process of reducing and eliminating my paper piles. Victory is mine! I have completed round one of creating cloud based files and back ups of my key documents and not so key documents. It's a great relief to know that I can save papers which are not vital but that I don't want to loose. Also, I know that I have exceptional back up and organization of all my other files. I'm looking forward to coordinating with Quick Books and using more of the features of this great machine. Today, I simply un ravel and scan statements, reciepts, notes, letters, and combine these all into files and tracking labels for easy access later. It sounds too easy. The hard part is just the initial volume of paper. I can see that once this is underway my whole day will be better and I feel like my business will be more profitable as a result.
Date published: 2019-10-29