DISCONTINUED
BrightLink Pro 1430Wi Collaborative Whiteboarding Solution with Touch
Zoom In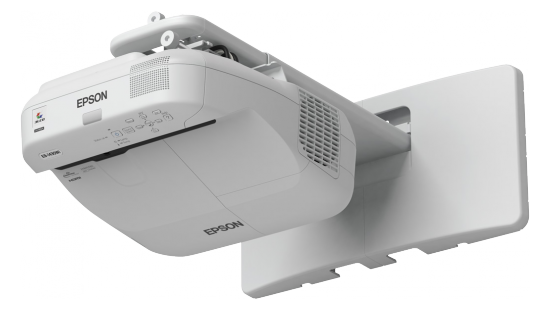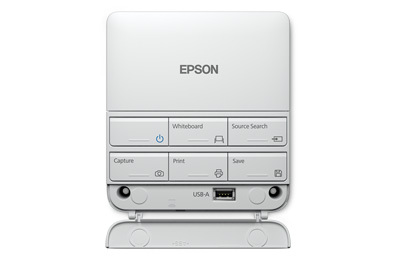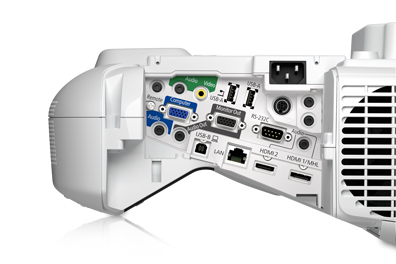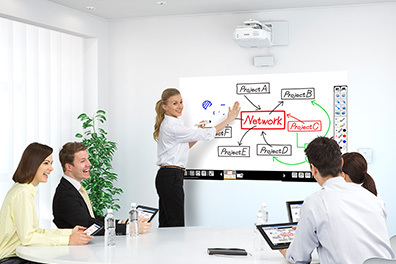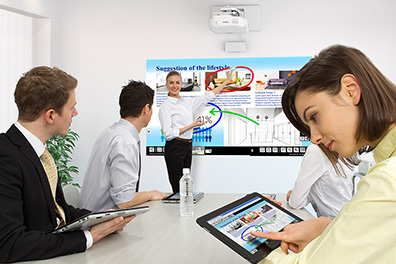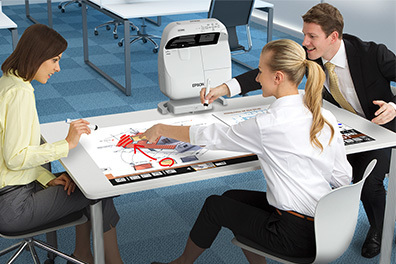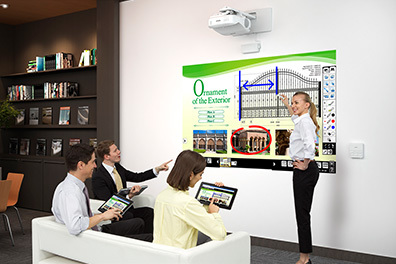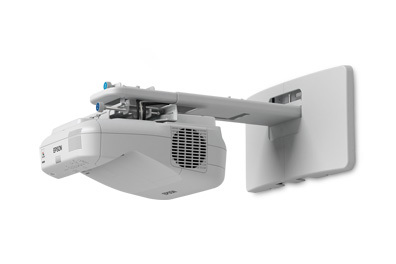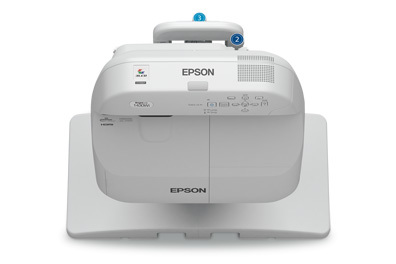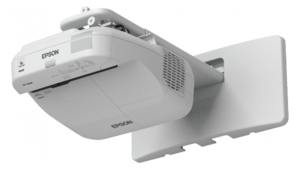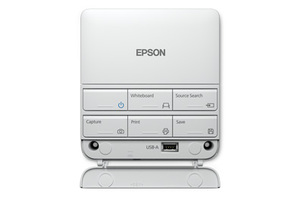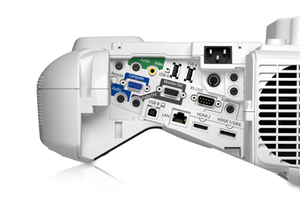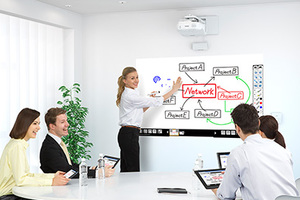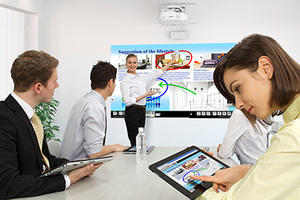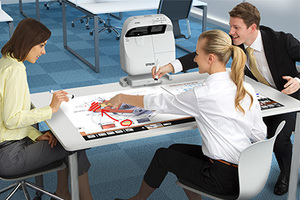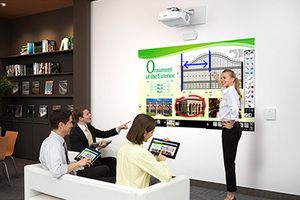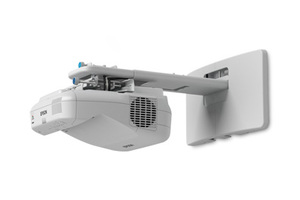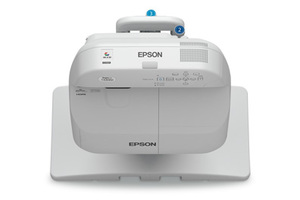 Revolutionize your whiteboard – intelligent, interactive, collaborative, touch-enabled solution
Get more out of every meeting with the BrightLink Pro 1430Wi touch-enabled collaborative white-boarding solution. BrightLink Pro 1430Wi integrates the utility of your whiteboard, projector and interactive display and easily connects to video conferencing equipment. It turns any surface into an interactive area on which you can annotate. Remote participants can use their mobile devices2 and write to the digital whiteboard in real time. Share notes easily; save, email or print directly - no PC or software required. Just turn it on and start writing with the pens or your fingers. Need more space? Add pages. It's the simplicity of whiteboarding, modernized for today's workforce.
Up to 3x Brighter Colours with Epson*
Brilliant image quality requires high colour brightness. Epson 3LCD projectors have up to 3x Brighter Colours than leading competitive projectors*. Delivering 3300 lumens of colour brightness1 and 3300 lumens of white brightness1, the BrightLink 1430Wi uses 3LCD, 3-chip technology for brilliant images with true-to-life colour.
Projection System: 3LCD, 3-chip technology
Native Resolution: 1280 x 800 (WXGA)
Colour Brightness: 3300 lumens1
White Brightness: 3300 lumens1

Model:

V11H665520
REPLACEMENT PRODUCT :